We Are Different
Baker & Baker Salts started with just one recipe. From the beginning we wanted to bring our craft and creations to the market so others could enjoy the tastes and aromas of our salts. And needless to say the business grew from there.
We started with a small stall at the Caribbean market in Ferntree Gully, Melbourne. On the first day we had bags of salt with a black & white logo on the bag and an ingredients panel at the back. Nothing more nothing less. On our first day we sold $120 worth of salt and made a profit of $20.
We now supply hotels, seafood restaurants & seafood distributors, shops, and specialty stores as well as white labelling. Our customers receive a complete experience from the moment they place their order. We ensure all our customers, whether a single online order or a large commercial order, is given the very best experience.
We listen to our customers and we want to hear from you. We want to make products that our customers enjoy, that they talk about. We want Baker & Baker Salts to be the company you think about when you buy salt.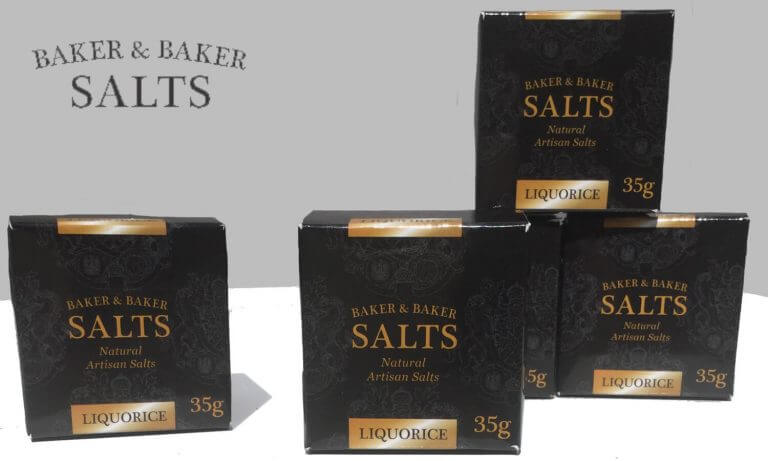 We have created and invested in technologies that make our products stand out. When you buy our products you are buying artisan crafted salts that bring an experience to you. Our citrus blends use real wax-free citrus rind, our wine salts use real bottled wine and our smoked salts use real wood. We bring unique flavours and uses to you such as our liquorice snowflakes ideal for pork, our fresh floral salts such as the lemon fennel chilli blend and our smoked salt rubs ideal for barbecuing and pan frying.
Many businesses use word trickery to imply they have all-natural salts and natural flavourings. Only Baker & Baker Salts makes the claim that what goes into your mouth is 100% pure and natural. Beware of words like "natural smoke flavour" that implies a product is naturally smoked. You will not mistake a naturally smoked salt such as ours. And likewise with our floral salts you will receive real lemon and lime peel air dried at low temperatures from Australian fields.
We look forward to serving you as a customer of Baker & Baker Salts