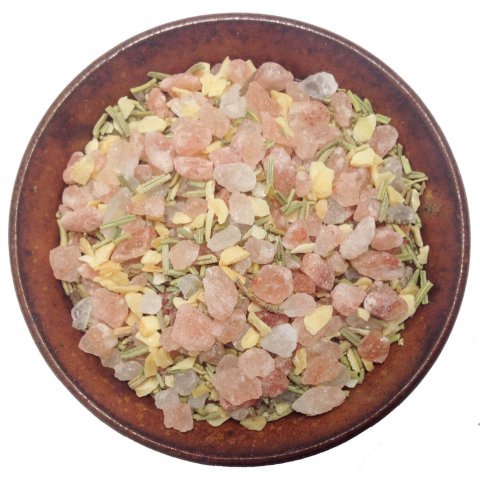 Garlic Rosemary
$3.60 – $12.00
This salt is based off the fresh Mediterranean flavours with the benefits of Himalayan salt, garlic & rosemary. Many Mediterranean salts blend at least half a dozen ingredients including black pepper to create variations on a single theme. It comes down to garlic & rosemary working in harmony. This is the quintessential blend of the Mediterranean with generous amounts of garlic & rosemary throughout.
A fresh salt with all the floral notes one would expect of a Mediterranean salt, Simple, Fresh and Clean.
Also if you want pleasant wood salt beautifully fragranced and flavored by the natural wood smoke, Consider buying our best selling Lightly Smoked Kosher Salt.
---