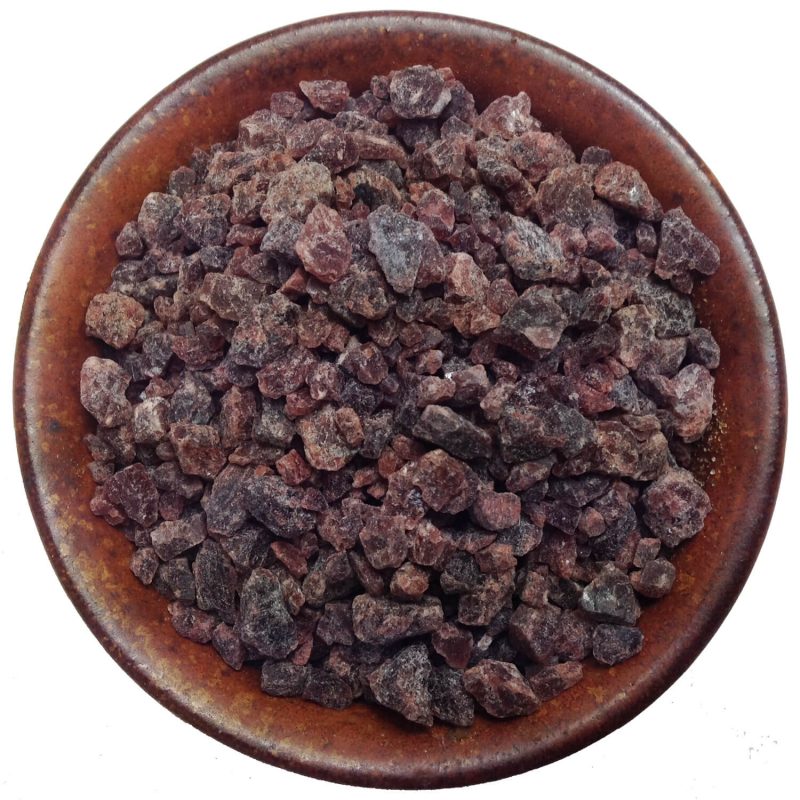 Himalayan Black Salt – Kala Namak
$4.00 – $13.50
⭐⭐⭐⭐⭐
Himalayan Black Salt, also known as Kala Namak is a salty pungent-smelling salt found typically in South Asia. It is used in a whole range of foods from salads and fruits to chutneys through to Indian masalas and other savoury foods. It is also used in health drinks for hydration and nutritional purposes.
This salt is quite popular for its health benefits and unique smell. It contains more mineral content and fewer additives than regular salt. This is the most selling salt in our online store.
---
Description
Himalayan Black Salt(Kala Namak) is obtained from natural halite from mines in the Himalayan regions in India, Pakistan, Bangladesh and Nepal. It primarily consists of Sodium Chloride which gives it a salty taste. Similarly, other mineral contents give it a particular colour, flavour and smell. Its colour is actually pinkish-brown rather black contradicting from its name. We can find it  in the fine or coarse form in the markets. Here, in Baker and Baker Salts, you can buy Himalayan Black Salt – Kala Namak in coarse form. You can place a specific order for this or any of our products from our contact form page.
Kala Namak aid in digestion, flatulence and heartburn due to its perceived medicinal qualities. It helps in better joint health, sugar levels, respiratory system, etc. It helps control acidity levels and cures loss of appetite as well. Kala Namak is also helpful for curing depression problems. It helps to preserve two hormones, melatonin and serotonin, which are essential for a peaceful and unhindered sleep.
Black Salt is also used by Vegans for its egg-like properties in foods such as tofu and salads.
Also if you want to get aromatic and flavorsome smoked Himalayan rock salt, Check our best selling Smoked Himalayan Salt.
It is also famous for its unique smell. It smells like a  rotten egg which is due to the Sulphur content which also gives it slight umami or savoury taste. Kala Namak gets its blackish colour from a transformation of the sodium sulfate that occurs naturally in the salt by heating the rock salt in a furnace along with charcoal, seeds and leaves.
Unique smell, taste and whole lot of health benefits makes this Black Himalayan salt a must-buy product.